Global warming
Keywords:
Energy metabolism, Environmentally relevant concentrations, Global warming, Heat tolerance, Hormesis, Microplastics
Abstract
The ecological risk assessment of microplastics under global warming receives increasing attention. Yet, such studies mostly focused on increased mean temperatures (MT), ignoring another key component of global warming, namely daily temperature fluctuations (DTF). Moreover, we know next to nothing about the combined effects of multigenerational exposure to microplastics and warming. In this study, Daphnia magna was exposed to an environmentally relevant concentration of polystyrene microplastics (5 μg L-1) under six thermal conditions (MT: 20℃, 24℃; DTF: 0℃, 5℃, 10℃) over two generations to investigate the interactive effects of microplastics and global warming. Results showed that microplastics had no effects on Daphnia at standard thermal conditions (constant 20°C).
References
Hyderrov Q., Nishanov S. Fundamentals of Natural Science and introducing children to the environment. T.1992.
Ergashev A., Ergashev T. Ecology, biosphere and nature protection. T., 2005 y.
Atamirzaev A., Geyumav A. ecology.- Economics and statistics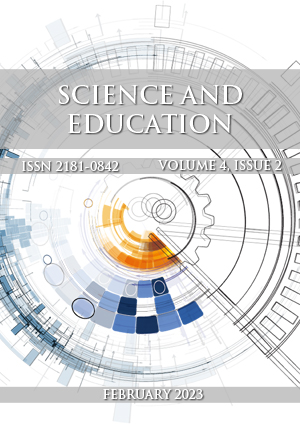 Downloads
How to Cite
Sharipova, G. (2023). Global warming. Science and Education, 4(2), 84–86. Retrieved from https://openscience.uz/index.php/sciedu/article/view/4997
License
This work is licensed under a Creative Commons Attribution 4.0 International License.