Анализ тяжелых металлов в огурце
Keywords:
активный, высокие, высоких концентраций, тяжелых металлов, в огурце
Abstract
В стать рассмотрено анализ тяжелых металлов в огурце.
References
Алексеев Ю. В. Тяжелые металлы в почвах и растениях. Л.: Агропромиздат, 1987. 142 с.
Алексеев Ю. В. Тяжелые металлы в агроландшафте. СПб.: ПИЯФ РАН, 2008. 216 с.
Алехина Н. Д., Харитонашвили Е. В. Минеральное питание // Физиология растений: Учебник для студ. вузов / Под ред. И. П. Ермакова. М.: Издательский центр «Академия», 2005. 640 с.
Багаева Т. В., Ионова Н. Э., Надеева Г. В. Микробиологическая ремедиация природных систем от тяжелых металлов. Казань: Казанский ун-т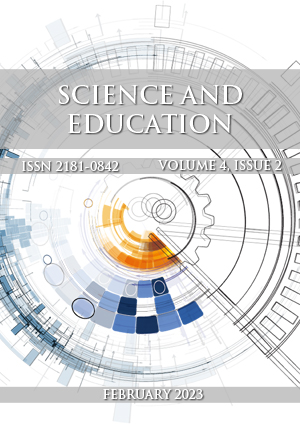 Downloads
How to Cite
Раджабова, З. Б., & Ходжамшукуров, Н. А. (2023). Анализ тяжелых металлов в огурце. Science and Education, 4(2), 442–444. Retrieved from https://openscience.uz/index.php/sciedu/article/view/5056
License
This work is licensed under a Creative Commons Attribution 4.0 International License.