The role of social media in our life and study
Keywords:
social media, education, Cyber Bullying
Abstract
In recent days, in our digital world, almost all people has one or several social networking accounts. There are several of social networking sites like Telegram, Facebook, Twitter, Google, Snapchat and Instagram. As well as, these kinds of social networking sites hava had a great impact on our life and education. And they have advantages and disadventages. With the help of social networks we can be aware of all the news in the world, find any kind of information, study online and communicate with people around the world. Without doubt, using the social networks more than norm may lead to Internet addiction or some kind of illnesses. Using them normally is benefical for our health, time consuming and and others.
References
W. Akram, R. Rumar. A Study on Positive and Negative Effects of Social Media on Society. Poonch 2017
A.O.Kemi. Impact of social Network on Society: A Case Study of Abuja.2016
S. Willium. Network Security and Communication. IEEE Transaction 2016.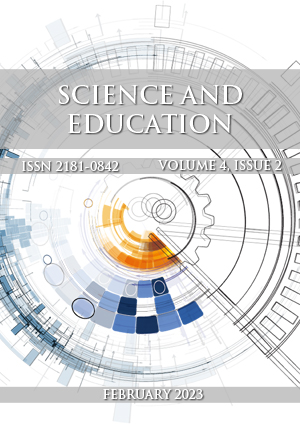 Downloads
How to Cite
Muxtarova, I. A. kizi. (2023). The role of social media in our life and study. Science and Education, 4(2), 1157–1159. Retrieved from https://openscience.uz/index.php/sciedu/article/view/5182
Section
Pedagogical Sciences
License
This work is licensed under a Creative Commons Attribution 4.0 International License.