Benefits of using artificial bone in implantation
Keywords:
benefits, implantation, patients, tooth, artificial
Abstract
Thus, implantation of bone tissue is a very important and necessary step that allows you to easily implant the implant and put a suitable prosthesis on it. Today, there are many options for the operation. Every year dental implantation becomes more and more popular, bone tissue augmentation is also actively used by dentists, especially if the bone loss is significant.
References
Alfaro F.E. Bone grafting in dental implantology. Description of methods and their clinical application. - M.: Quintessence (Azbuka), 2016. - 235 p.
Musheev I.U., Olesova V.N., Framovich O.Z. Practical Dental Implantology: A Guide. - M.: Locus Standi, 2018. - 498 p.
Тимофеев А.А. Хирургические методы дентальной имплантации - К.: ООО «Червона Рута-Турс», 2017. - 128 с.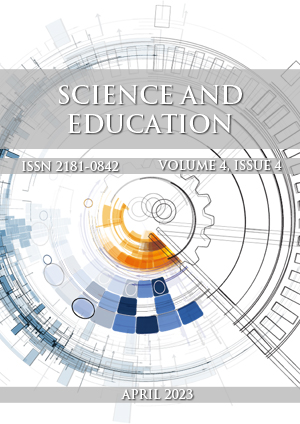 Downloads
How to Cite
Abduvaliеv N. A. o'g'li. (2023). Benefits of using artificial bone in implantation. Science and Education, 4(4), 94–96. Retrieved from https://openscience.uz/index.php/sciedu/article/view/5499
License
This work is licensed under a Creative Commons Attribution 4.0 International License.