Problems of translating English sentences into Uzbek
Keywords:
divergences of languages, grammatical differences, word order, tense-aspect, articles, lexical problems, cultural difference
Abstract
The present article is devoted to the investigation of various problems of translation, which are constantly suffered by language learners, and to present the ways of eliminating these crucial issues in translation process. The point of current paper is also to show the divergences of English and Uzbek languages and they can be cause for what kind of difficulties for translators.
References
I.G'afurov, O.Mo'minov, N.Qambarov TARJIMA NAZARIYASI «Tafakkur Bo'stoni» Toshkent – 2012
Gulnora Abdullayeva Gaybulloyevna GRAMMATICAL DISPROPORTION BETWEEN UZBEK AND ENGLISH AS A MAIN PROBLEM IN SIMULTANEOUS INTERPRETATION OF THE LANGUAGES EPRA International Journal of Research and Development (IJRD) Volume: 5 | Issue: 9 | September 2020 pages 409-411
N. A. Mansurova ENGLISH-RUSSIAN-UZBEK FALSE FRIENDS IN MARKETING AND MANAGEMENT TERMS INTERNATIONAL JOURNAL OF INNOVATIONS IN ENGINEERING RESEARCH AND TECHNOLOGY VOLUME 8, ISSUE 3, Mar.-2021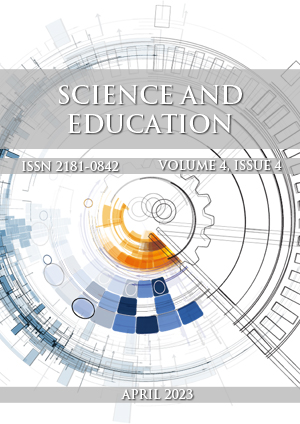 Downloads
How to Cite
Sultonmurotova, S. M. qizi. (2023). Problems of translating English sentences into Uzbek. Science and Education, 4(4), 1294–1297. Retrieved from https://openscience.uz/index.php/sciedu/article/view/5673
Section
Philological Sciences
License
This work is licensed under a Creative Commons Attribution 4.0 International License.