Прецедентные феномены в механизмах языковой игры в современных художественных произведениях
Keywords:
прецедентные феномены, языковая игра, художественные произведения
Abstract
В данной статье приводится подробная информация о прецедентных феноменах в механизмах языковой игры в современных художественных произведениях.
References
Бурвикова Н. Д., Костомаров В. Г. Особенности понимания современного русского текста // Русистика: лингвистическая парадигма конца XX века: Сб. в честь профессора С.Г. Ильенко. – СПб., 1998.
Пелевин В. О. Generation «П» //books.google.co.uz/books/abo
Пелевин В. О. Числа //litres.ru/viktor-pelevin/chisla/
Скоропанова И. С. Русская постмодернистская литература: новая философия, новый язык. – СПб., 2001.
Черняк В. Д. Языковые процессы в литературе конца столетия // Тимина С. И., Васильев В. Е., Воронина О. Ю. и др. Современная русская литература (1990-е г.г. – начало XX в.). – СПб.: Филологический факультет СПбГУ; М.: Издательский центр «Академия», 2005.
Попова Е. Ю. Прецедентные феномены в современном художественном дискурсе: на материале романов В. Пелевина «Generation «П»» и «Числа»: Автореф. дисс. канд. филол. наук. – Саратов, 2012. – 22 с.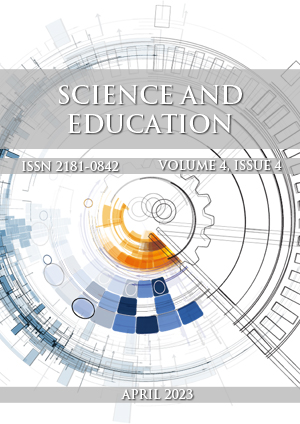 Downloads
How to Cite
Цой, А., & Абдулхаева, Б. (2023). Прецедентные феномены в механизмах языковой игры в современных художественных произведениях. Science and Education, 4(4), 1332–1336. Retrieved from https://openscience.uz/index.php/sciedu/article/view/5678
Section
Philological Sciences
License
This work is licensed under a Creative Commons Attribution 4.0 International License.